Working for us
Join us and you'll be involved in some of the most challenging and rewarding work you've ever encountered.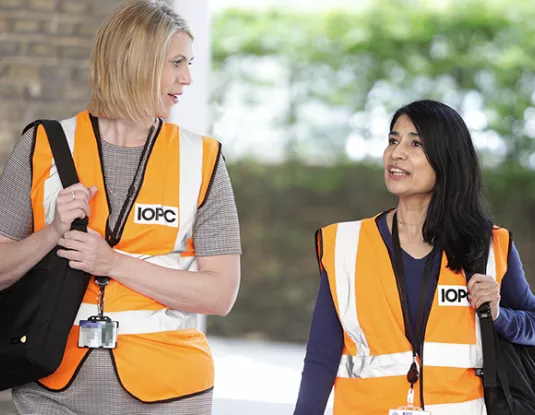 We are looking for people to uphold our core values, and in return we will give you a supportive and inclusive work environment in which you can flourish. 
Our roles are very varied. You could be dealing with complex, often high-profile cases, ensuring our workforce have an efficient ICT infrastructure, reporting key data, delivering programmes to support the development of colleagues or developing strategy. 
Whatever your role, you'll help us to build trust and confidence in policing.

We're committed to:
•    treating you fairly, with dignity and without discrimination
•    appraising you fairly and rewarding your contribution
•    providing a healthy and safe working environment
•    giving you opportunities and support to fulfil your potential
•    helping you to balance your home and work life

Benefits of working for us
Hybrid working means we can put into practice a blend of remote, face-to-face and on-site working. No one should expect to work remotely all the time, and in every role there is a need for on-site or face-to-face working. 
Hybrid working also offers us many benefits including supporting a flexible culture, promoting positive morale among colleagues, helping reduce our carbon footprint, improving wellbeing and productivity. The flexibility our working model brings helps us retain and attract a workforce of the highest quality.
We offer:
A blend of remote, face-to-face and on-site working
Option to purchase approved equipment and claim back through expenses 
Conversation Coffees – these informal online chats help staff to meet colleagues in our hybrid working environment where there are fewer opportunities for ad-hoc office chats
Compressed hours, part time hours, job share (if available)
Our seven offices are based in Birmingham, Cardiff, Central London, Croydon, Sale, Wakefield and Warrington.
27.5 days paid annual leave (increasing with service to 32.5 days)
Options to carry over, buy or sell annual leave
Enhanced parental leave
Access to the Civil Service Pension Scheme
Versions include Alpha, Classic, Classic Plus, Nuvos, Premium. The IOPC contribution depends on your salary and starts from 26.6% 
The partnership pension account is an alternative to the Civil Service Pension Scheme and is managed by a third party. The IOPC will pay an age-related contribution of between 8% and 14.75%. If you decide to contribute, IOPC will pay an additional amount to match your contributions up to 3% of your pensionable earnings.
Option to top up your pension either with higher monthly contributions from your pay or by paying a lump sum
We are committed to training our people to ensure that they are fully aware of all relevant policies and why they are important to our work. Our corporate induction and dignity at work training are mandatory for all staff. All managers must have attended our 'managing a diverse workforce' training, in addition to a nine-day management training course specifically designed for us. 
Our investigators also have bespoke training that covers areas such as liaising with families, domestic abuse and mental health. All our investigators and casework managers must attend tailored training on the Equality Act 2010. 
Coaching
Mentoring
Internal development programmes
Apprenticeships, professional qualifications, and accreditation
E-learning
Training
Shadowing
Secondments
Opportunity to lead staff networks
Learning at Work Week
Monthly performance and development discussions with line manager
Staff network days
Reverse mentoring
Diversity and inclusion workshops driving awareness of protected characteristics, with internal and external speakers
Celebration of events such as Pride, LGBTQ+ history month, Black History month, South Asian Heritage month, IOPC Youth Panel, mental health awareness week, World Menopause Day, St David's Day and lots more
Diverse panels for assessments
Counselling service for protected groups
We are ranked 7th out of 105 Civil Service organisations for wellbeing. We provide a range of support for our people to enable them to speak confidentially and receive support in connection with issues or concerns they may be having at work or at home. We also encourage staff to raise issues in confidence either formally or informally through a variety of routes.
Our welfare support includes:
A confidential 24/7 support helpline and free counselling service
LifeChat e-counselling
Stress and Trauma Resilience Employee Assistance Peer Support – supporting staff following exposure to potentially traumatic events or day to day stresses of life and work
Charity for Civil Servants – supporting Civil Servants past and present, offering practical, financial, and emotional support
Reasonable adjustments and passports
Workplace adjustments
Our staff groups and networks offer advice and support to colleagues, as well as to the organisation during continuous improvement:
Staff Council aims to provide staff members with the chance to contribute to continuous improvement of the organisation and its working environment through their regional staff representative. The Council meets regularly with the Director General and senior management to share feedback and discuss issues affecting our staff. 
Staff Networks - We have six staff networks. Each one focuses on a protected characteristic that the law protects from discrimination. The networks are run by staff, for staff.
Public and Commercial Services Union (PCS) - A democratic union representing members from the Civil Service and government.
Offset some of your salary before it gets taxed in exchange for a brand-new car
Offers insurance, all servicing, maintenance and repairs, breakdowns, MOT 
No deposit
No credit check
Opportunity to purchase a brand-new bike completely tax free
Can save around 30% off the retail cost
Opportunity to enjoy the latest home and electronics in a more affordable way provided by Vivup
Access to Civil Service Sports Council membership for a small fee. This offers discounts on attractions, theatre shows, concerts, leisure activities, sporting events, cinema and more
Image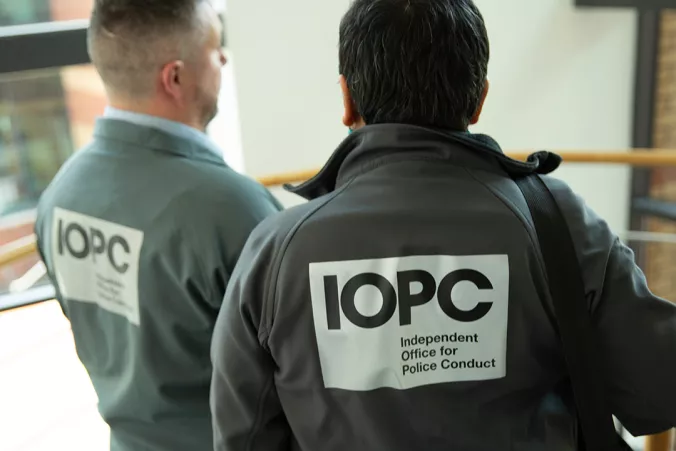 Image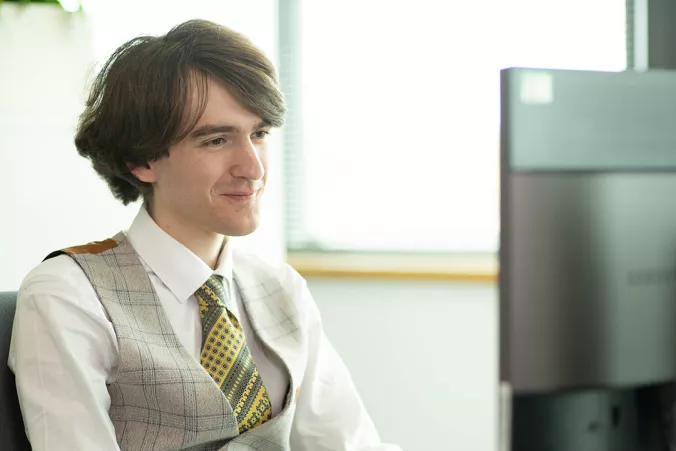 Interested in other opportunities to work for us?
Other roles
Frequently asked questions
Find out more about applying for a role with us and the selection process.
What we do
We aim to ensure that everyone has confidence and trust in the police complaints system. Our work is complex and we are responsible for investigations, referrals, reviews and oversight of the police complaints system.
Equality and diversity
We are committed to promoting equality and valuing diversity in everything we do. Our vision is to be, and to be seen as, a leader in inclusive employment and services, demonstrating this ethos in everything that we do.