Our fourth annual Impact report 2021/22 sets out our achievements and how our work is making a difference. This includes improving the timeliness of our investigations and making national learning recommendations that lead to positive changes in police practice.
In response to user feedback, our report focuses on case studies about real people and the impact we have had on the public and policing. It shows our work in four priority areas of improving the police complaints system, identifying and sharing learning, improving public confidence and being an effective organisation.
The 2021/22 report includes information about:
how a casework manager dealt with a complaint about the stop and search of a child that had a possible race element
how we worked with forces to improve the complaints system
a complaint concerning the use of Taser
how an officer was jailed for abusing his power for a sexual purpose
how we work with stakeholders and young people
our commitment to inclusivity and how it helps us in our work
Key facts from the Impact report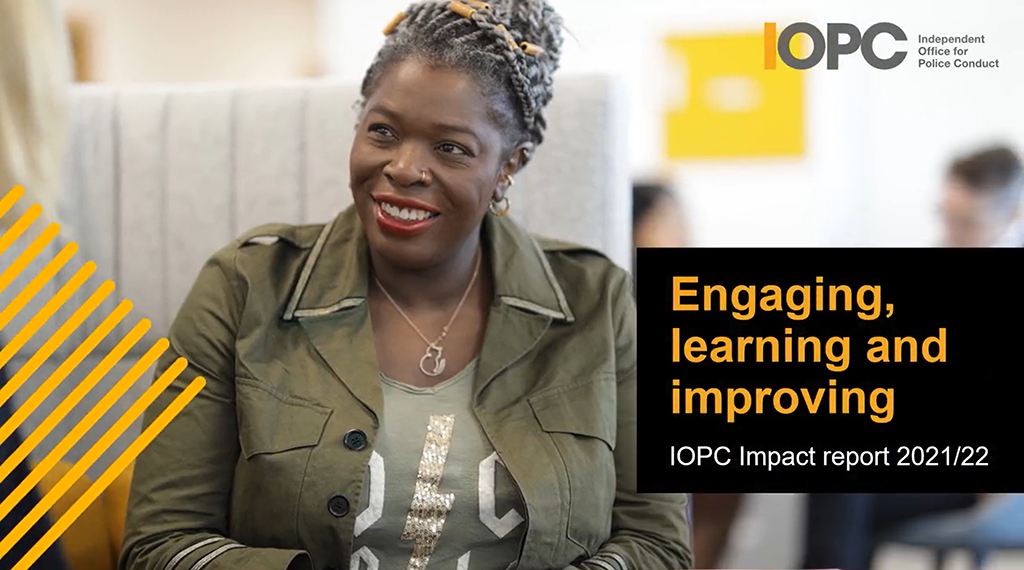 Our Impact report 21/22 explores how we are working with others to improve the complaints system, identifying and sharing learning, improving confidence in police accountability, and being an effective and efficient organisation. Watch our video to learn about the key highlights from the report.
Impact report 2021/22 video