Focus
Focus gives police force professional standards departments practical guidance on dealing with complaints, conduct matters, and death or serious injury cases. It supports police complaint handling and improves standards.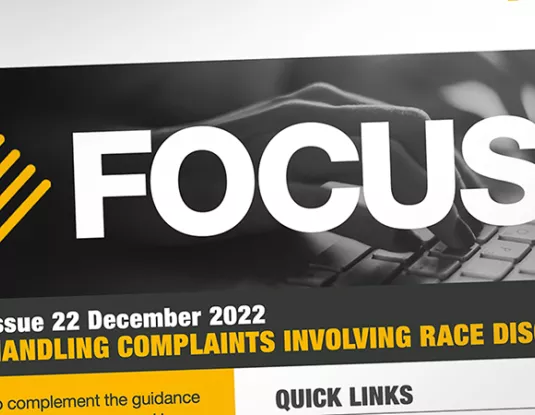 Each issue looks at a specific topic, and gives advice and examples for policing standards departments, local policing bodies and others in the police service who manage complaints.
Focus complements and supports our Statutory Guidance for the police on the handling of complaints.