Investigations
Each year our investigators carry out hundreds of independent investigations into the most serious and sensitive incidents involving the police.
Police forces must refer the most serious incidents to us whether or not someone has made a complaint. For example, if police action results in a member of the public being seriously injured or dying:
while in custody
after they've had contact with the police
as a result of a police shooting
in a road accident involving the police
The police can also refer incidents to us if they have concerns about the conduct of their officers or staff. In 2022/23 we received more than 6,000 referrals from the police, but the majority of referrals are not investigated independently by us.
We can direct forces to record incidents and then 'call them in'. We can also consider incidents that have not been referred to us by police forces and decide whether and how we will investigate them. 
Guide to our investigations
Our remit covers all police forces within England and Wales, but also extends to:
police and crime commissioners and their deputies
London Mayor's Office for Policing and Crime, and his deputy
certain specialist police forces (including the British Transport Police, the Ministry of Defence Police and the Civil Nuclear Constabulary)
His Majesty's Revenue and Customs (HMRC)
staff who carry out certain border and immigration functions who now work within the UK Border Force and the Home Office
National Crime Agency (NCA)
officers carrying out certain functions at the Gangmasters and Labour Abuse Authority (GLAA) 
Police forces and other bodies we oversee must refer certain incidents to us, for example where there has been a death or a serious injury following police contact.
We assess these referrals to consider whether the matter requires investigation and if so, what type of investigation is required.
This might include:
independent – we investigate using our own investigators
directed – we direct and control the investigation using police resources
local – the police force's own professional standards department investigates with no involvement from us
Our core work 
If a matter is part of our core work, or involves one of our thematic areas, we may carry out an independent or directed investigation.
Our core work involves looking at the most serious matters which include:  
where Article 2 (Right to life) or Article 3 (Prohibition of torture, inhuman, or degrading treatment) of the European Convention on Human Rights is engaged.
where there is significant public interest. 
Our thematic work
We will also consider whether a referral falls into one of our thematic areas:
Just because a referral contains elements of core work indicators and/or thematic areas, we will not automatically investigate the matter as many other considerations may be taken into account.
Our Director General is ultimately responsible for all of our work but we have our own investigators who carry out independent investigations.

In the most serious cases, one of our regional directors is directly responsible for key decisions during the investigation. In other cases, these decisions may be delegated to other experienced colleagues such as operations managers.
At the start of every investigation, we will outline which parts of the incident or event we will investigate. This is called our 'terms of reference'.
Our investigators then gather evidence to establish all the circumstances of what's happened. This may involve:
taking witness statements
interviewing police officers or members of police staff
analysing footage from CCTV or cameras worn by police officers (body-worn video)
obtaining other documents and records, such as telephone records
reviewing policies that are relevant to what's happened
forensic analysis and independent advice from experts
At the end of our investigation, we produce a report that sets out:
what happened
what and how we investigated
what evidence our investigators found
our analysis of the evidence
We send the report to the police force. We also decide what should happen to those involved in the incident – for instance, they may need further training or they may face a misconduct meeting or a gross misconduct hearing.
The police force can then provide its representations about what should happen. While we will consider those views, we will make the final decision on what happens as a result of our investigation.
It is the police force that carries out any disciplinary action. They can hold disciplinary hearings (for gross misconduct) or meetings (for misconduct).
The possible disciplinary actions that the police force can carry out include:
written warning
final written warning
reduction on rank
dismissal without notice
The force can also take non-disciplinary actions for low-level matters of misconduct or performance, such as 'practice requiring improvement'. Supervising officers may also offer informal advice to their staff, identify any training needs and arrange for these to be met.
If our investigations find areas for improvement or learning opportunities, we can make recommendations to the force involved – or to all forces, if appropriate.
We provide a copy of our investigation report to the relevant police force and also to:
the person who complained or was injured
in cases involving a death, the family of the person who died
the Crown Prosecution Service (CPS) – but only in cases where  we think a police officer or member of staff may have committed a criminal offence. The CPS will then decide whether to prosecute
the Coroner – but only in cases where someone has died. If an inquest is to be held, it will consider our evidence
For most of the cases we investigate, we publish anonymised summaries of our reports. These set out a summary of the circumstances that prompted the investigation, the evidence gathered and our conclusions. They also explain any outcomes for those involved – for instance, what happened if there was a misconduct hearing.
We publish full investigation reports for the most serious and high-profile incidents. Reports will sometimes be redacted to remove sensitive or private information. Some reports and summaries will not be published due to the nature of the incidents investigated – for example, sexual offences.
We remove investigation reports from our website six months after they are published. Summaries remain on our site for five years. This ensures that we are complying with data protection legislation and with our publication policy.
If you cannot find the investigation you are looking for, it may be available on our National Archive website.
Image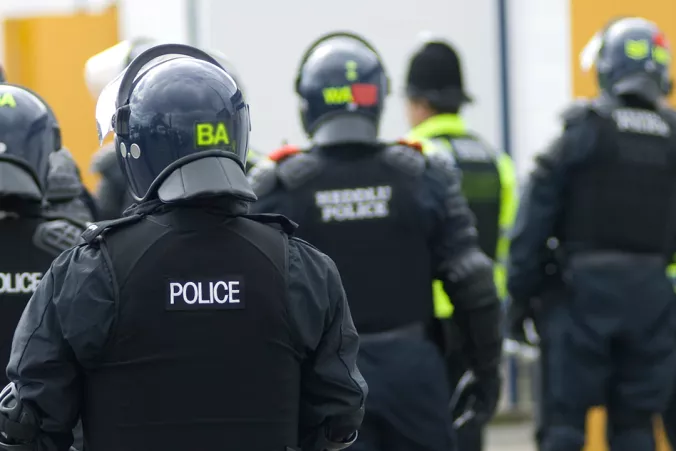 Image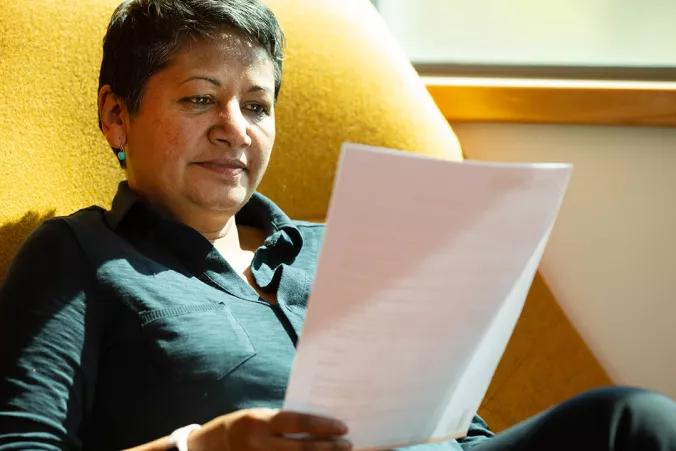 Operation Linden
Read about our series of investigations into how South Yorkshire Police responded to allegations of child sexual abuse in Rotherham between 1997 and 2013.
Key areas of work
Find out more about the areas our investigations cover, including our thematic work.
Contact the media team
If you're a journalist looking for more information about an investigation you can find details of our media team here.